Diana Lady D. Williams was born on July 12 in Jamaica, West Indies. Lady D and her family moved to Bronx, New York where her love of music and mixing in basement and local block parties open a door to a whole other world of entertaining. She was mixing and playing with the best and credits Sister Carol, for being instrumental in her music choice by given her the first opportunity to perform as a reggae artist.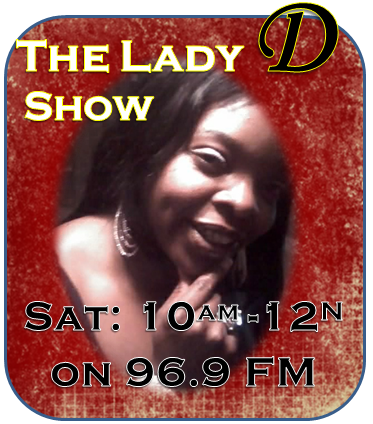 Lady D started her flow as a reggae artist by playing and mixing music at family and friends, events in New York City. After relocating to Georgia in 1990, she continued to impress many local DJs with her old school, rub-a-dub style. As Lady D's music continues to gain more exposure, she found herself playing at large parties, events and weddings.
Lady D began creating a name for herself within the local reggae community and it was not long after that she embarked on her next big milestone, Radio. Since Lady D entered the radio industry Lady D has played various roles throughout the years, such as: Disc Jockey, Co-Hosting, Mentoring and News Reporting, etc.
Lady D not only loves music, but she has a passion for people and provides quality care and service for the mentally and physically challenged within her community.
Lady D's passion for music has evolved throughout the years and while songs and rhymes have changed, Lady D continues to play the music that takes you to a place where lovers go, that crews battle to and that the girls skin-out to. Music is universal and is the heart and soul of our culture and Lady D is the ambassador.